Receptionists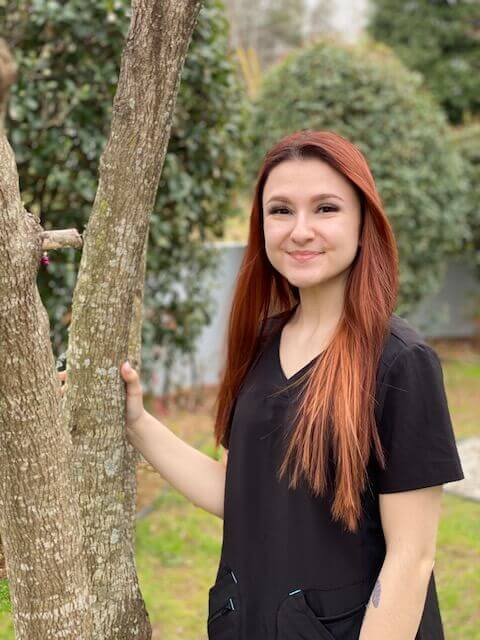 Madelyn
Reception
Ever since Madelyn got Betsy, her first cat, she has fallen head over paws for all animals. At home she lives with a variety of pets including five dogs, three cats, a fish, a turtle and a chinchilla. Madelyn has years of customer service experience and enjoys meeting all animal owners who enter our doors. As one of our friendly receptionists, Madelyn brings a heart full of joy and many laughs to our clinic.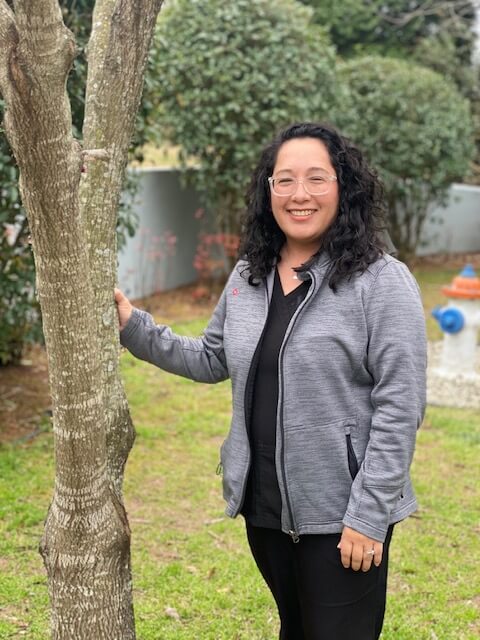 Sandra
Reception
Sandra was born in Levelland, Texas, but raised in Georgia. She has loved animals since she was a child when she wanted to rescue and take home strays. Her first veterinary job was in 2014 at Brown's Bridge Animal Hospital, and she says that working at a veterinary hospital has always been a blessing. She likes to spend her free time with husband of 14 years, their three wonderful children and their fur babies. Her favorite place to travel is Florida, and she enjoys doing fun activities to make more memories.
Veterinary Technicians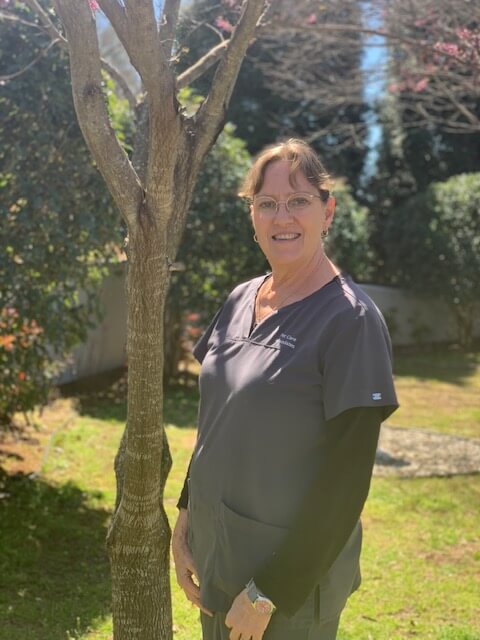 Anne
Registered Veterinary Technician
Anne is a registered veterinary technician and has worked in veterinary medicine for over 30 years. She began working for PetCare in 2005.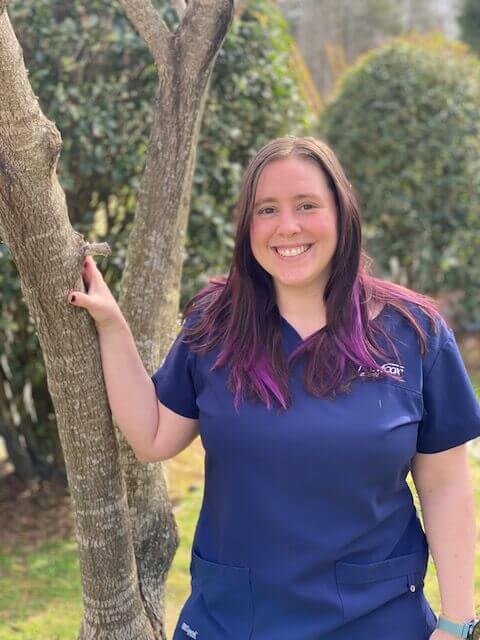 Jessica
Vet Assistant
Jessica grew up in Macon and moved to Cumming in 2002.  She has worked with Dr Dodson for over 10 years and counting!  Jessica lives in Cumming with her fiancé, son, two pit bulls and a spunky terrier mix.  You can see them on Instagram @ava.and.the.pits.  Jessica spends her free time at local breweries and supporting local punk bands.  She and her family also enjoy going to Asheville for long weekends of hiking and camping.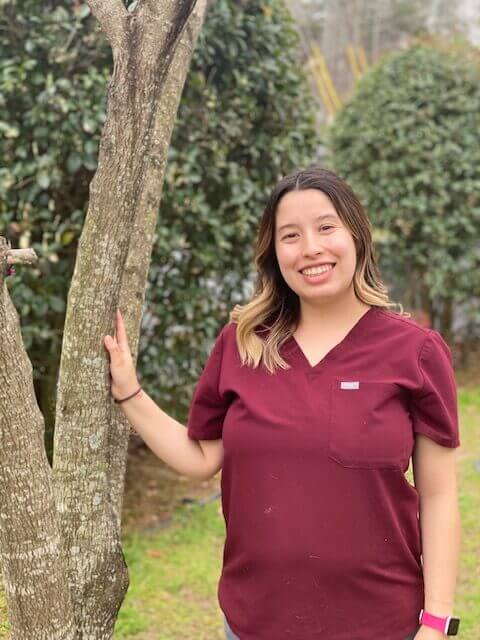 Vivian
Vet Assistant
Vivian was born in Mexico City but raised in Georgia. She has worked in the veterinary field for six years, but knew it was her passion since she was a child. She and her husband live in Flowery Branch, and they are expecting their first child this summer. They share their home with a German shepherd named Luke. Vivian likes to spend her free time with her family, go on walks with her dog and make Target/Starbucks runs.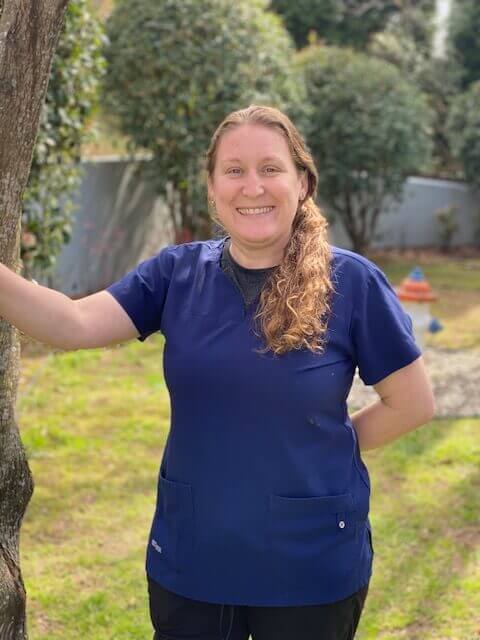 Kirsten
Vet Assistant
Kirsten grew up in upstate New York and moved to Georgia in 1996. She is trained in all areas of the hospital and has over 20 years of veterinary experience, more than 10 working with Dr Dodson.  She has always loved animals and hopes to one day have a small farm.  Kirsten lives in Dawsonville with her husband, two children and multiple pets.  In her free time, Kirsten and her family enjoy boating, camping and attending sporting events.  She is also a huge Buffalo Bills fan.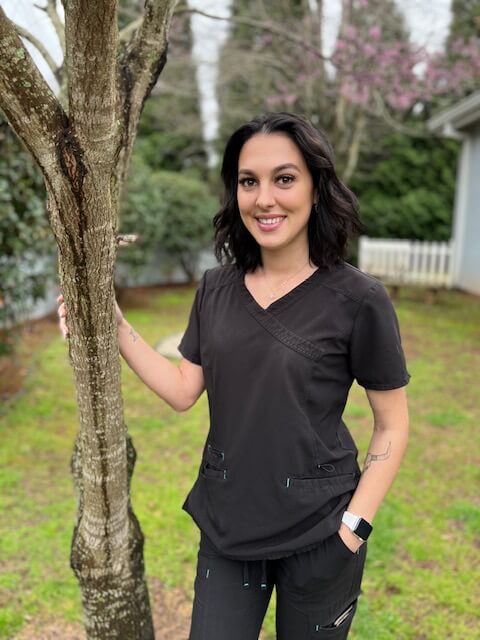 Victoria
Vet Assistant
Victoria was born and raised in Flowery Branch, and she recently moved to Dawsonville. Her passion for animals started with her family's German shepherd when she was in the first grade. She has loved animals, especially shepherds, ever since. She shares her home with two lab/beagle mixes, Willow and Remy, who are year-old siblings. Willow loves to cuddle, watch birds and track deer. Remy loves playing with toys, howling and digging holes. Victoria spends her free time camping with her boyfriend and their dogs, fishing and off-roading.
Kennel Assistants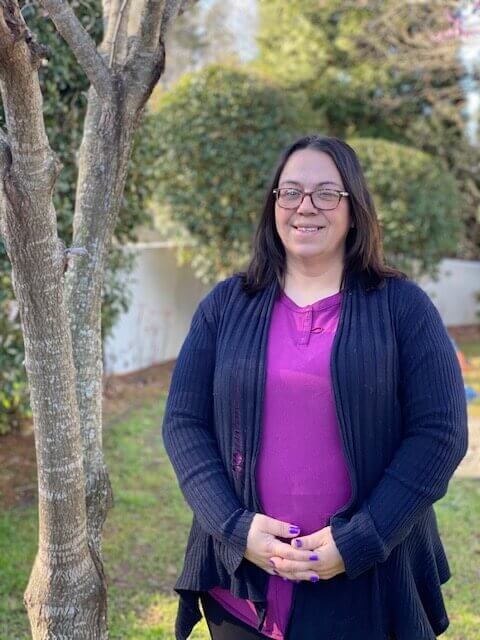 Wendy
Kennel Assistant
Wendy grew up in Newnan, GA, and moved to Flowery Branch in 2004. She has always loved animals and after working on a farm, she realized she wanted to work in veterinary medicine. She hopes to have a farm of her own one day! Wendy lives in Flowery Branch with her family and four rescue dogs who are named after Star Wars characters Leia, Obi, Han and Chewy. In her free time, Wendy likes to craft and sing for nursing home residents. She loves spending time with senior citizens.