Client Care Team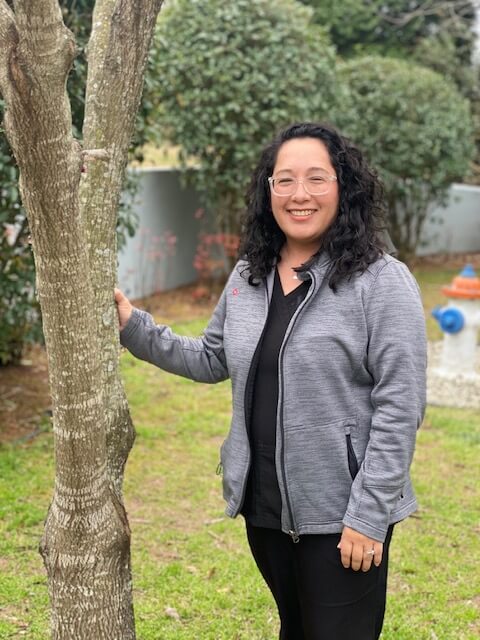 Sandra
Sandra was born in Levelland, Texas, but raised in Georgia. She has loved animals since she was a child when she wanted to rescue and take home strays. Her first veterinary job was in 2014 at Brown's Bridge Animal Hospital, and she says that working at a veterinary hospital has always been a blessing. She likes to spend her free time with husband of 14 years, their three wonderful children and their fur babies. Her favorite place to travel is Florida, and she enjoys doing fun activities to make more memories.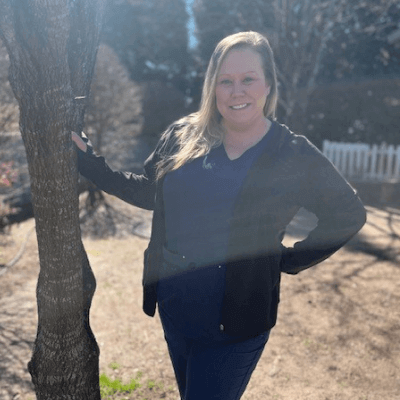 Stacey
My name is Stacey. I've been in the pet industry since the day I was born, literally. I was general manager of Pet Lodge Pet Resort for years. I've always been in love with animals and I'm so excited to be at Pet Care Animal Hospital. The three doctors here are top notch, the best of the best. They are kind and caring and this is why I chose to be at this clinic. I have two daughters and an amazing husband. We love the outdoors. Especially the pool! You can catch my family and I swimming at our pool or at the lake with our dog. His name is Goonie and while he can be stubborn sometimes, he's is the greatest gift to our family. We also have two cats, Grey and Presley. They complete our little family.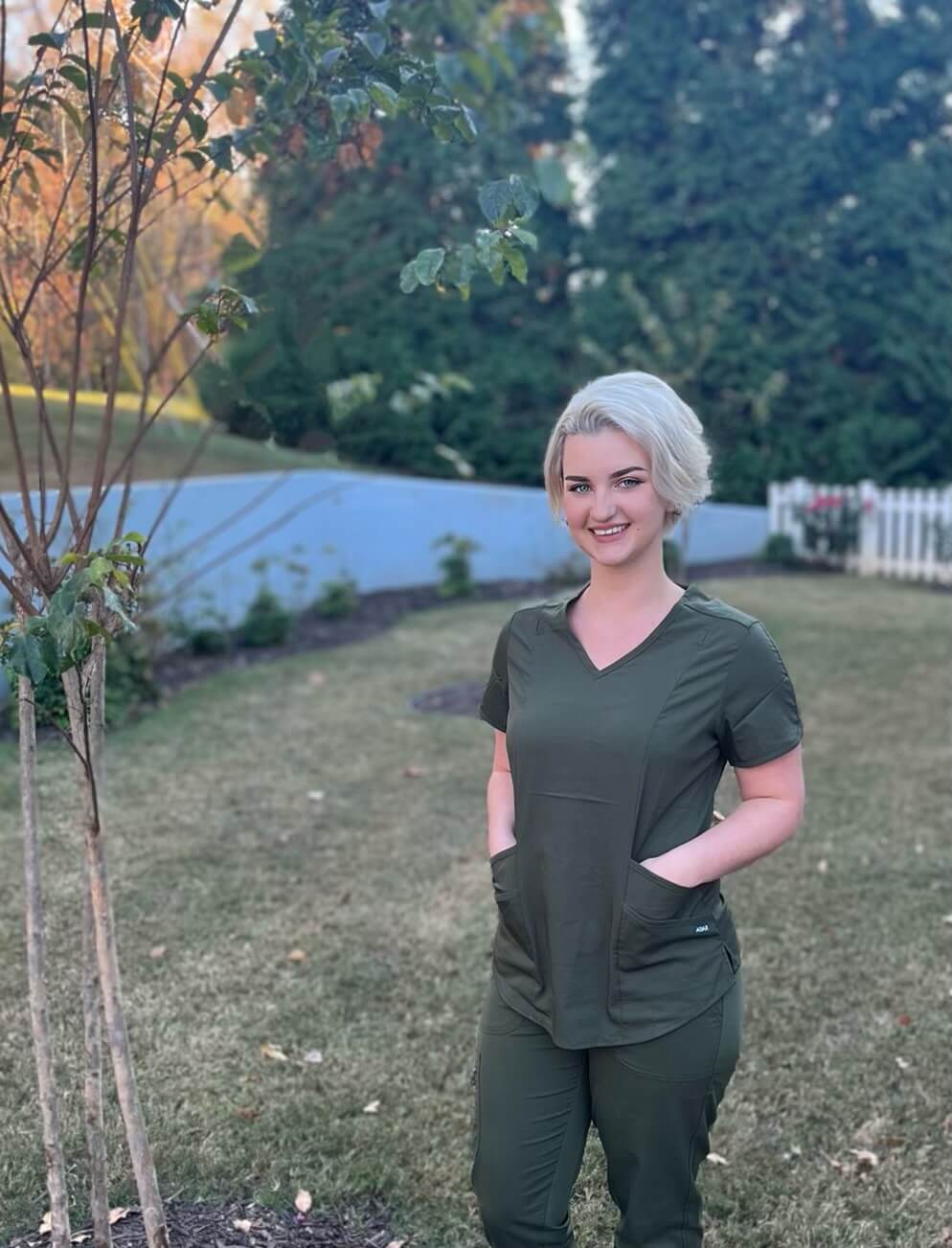 Sydnie
Originally from Indian Rocks Beach, Florida, Sydnie recently made the exciting move to her husband's hometown - Flowery Branch, Georgia. In their home, she shares a special bond with two adored cats, a playful rat, and a gecko. Apart from her passion for animals, she finds inspiration in photography, nature, reptiles, and cars. When she's not working, you can usually find her at a racetrack or by the water! Sydnie looks forward to welcoming you and your beloved pets with a warm smile and caring hands!
Medical Team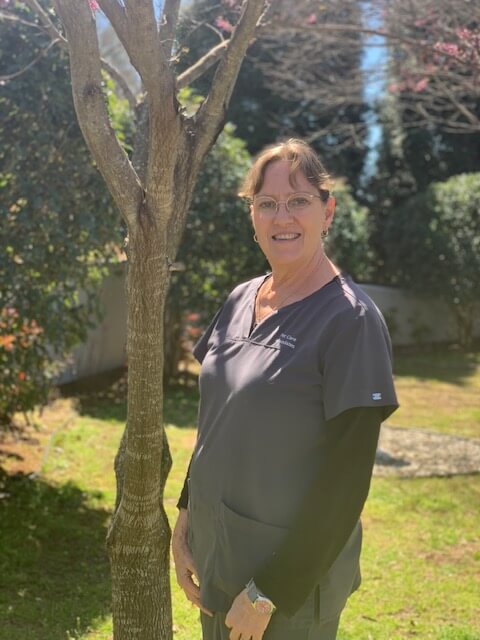 Anne
Licensed Veterinary Technician
Anne is a registered veterinary technician and has worked in veterinary medicine for over 30 years. She began working for PetCare in 2005.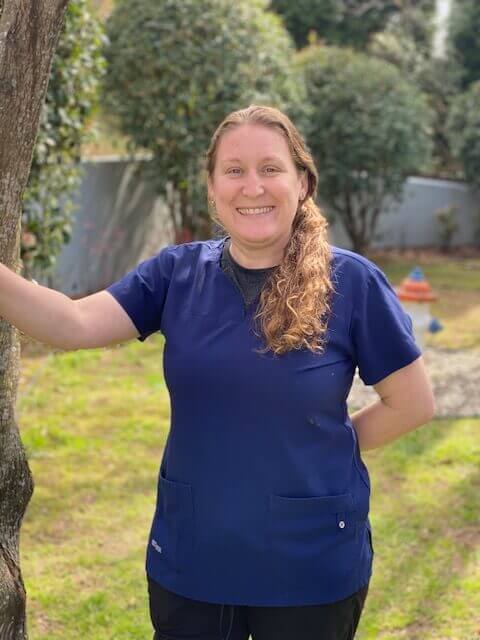 Kirsten
Hospital Manager, Vet Assistant
Kirsten grew up in upstate New York and moved to Georgia in 1996. She is trained in all areas of the hospital and has over 20 years of veterinary experience, more than 10 working with Dr Dodson. She has always loved animals and hopes to one day have a small farm. Kirsten lives in Dawsonville with her husband, two children and multiple pets. In her free time, Kirsten and her family enjoy boating, camping and attending sporting events. She is also a huge Buffalo Bills fan.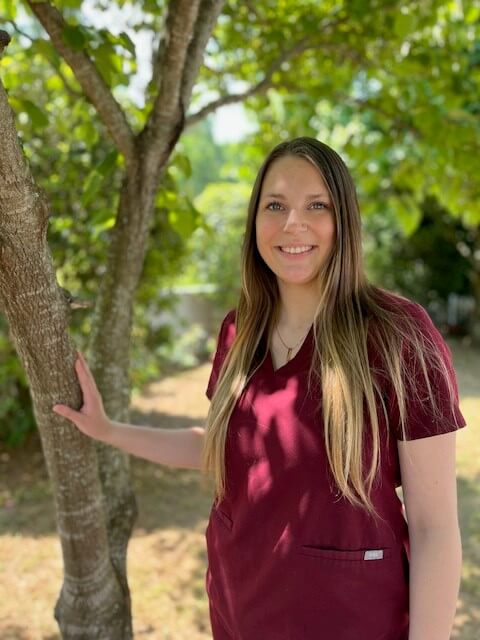 Makena
Vet Assistant
This is vet assistant Makena, she has 5 years of veterinary experience. She lives in Lula with her husband, two month old baby girl, and Australian shepherd. In her free time she enjoys spending time with her family, hiking, and helping out on her family's farm.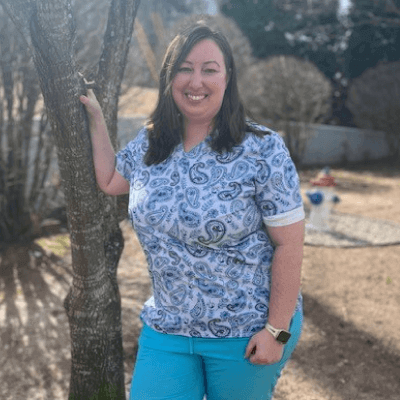 Jennifer
Licensed Veterinary Technician
Jennifer graduated from Gwinnett Technical College as a Registered Veterinary Technician in 2009. Jennifer has worked in small animal practice for 13 years with special interest in surgical nursing. Jennifer lives in Brasselton GA with her husband Matt and their Rottweilers & bully mix.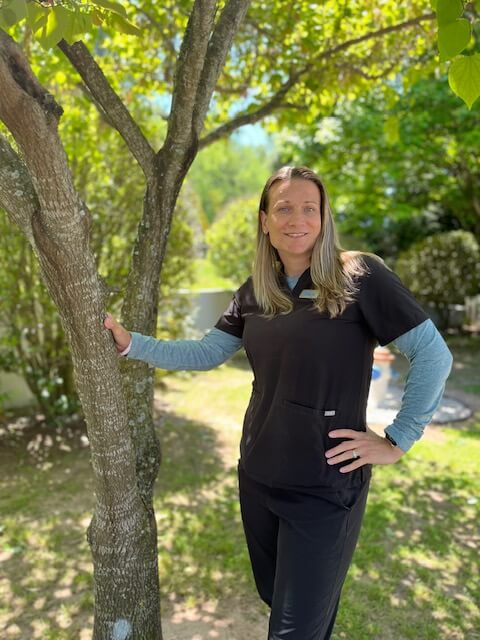 Shauna
Licensed Veterinary Technician
Shauna is a Licensed Veterinary Technician who has been working with animals for the past 23 years.  She and her husband Bobby share their home with two dogs, Leroy and Zuma. They also have one and a half cats, Goose and That Bum Kevin.  When she's not at work, you will likely find Shauna at a field or court somewhere watching her two sons, Reece and Jack play ball.  She enjoys anything outdoors with family and friends including hiking, camping and softball.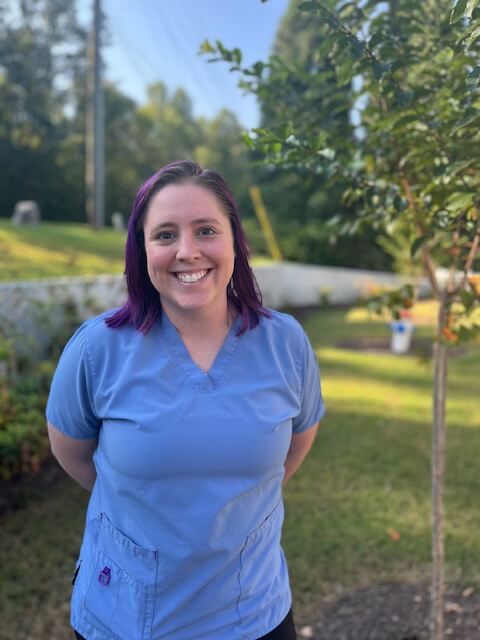 Jessica
Vet Assistant
With a decade of working alongside Dr. Dodson before joining PetCare, Jessica Wheeler brings a wealth of knowledge and dedication to her role as a Veterinary Assistant at PetCare Animal Hospital.
Outside of the clinic, Jessica enjoys a fulfilling life in Cumming with her family. She shares her home with a spirited terrier mix named Ava, who keeps the household lively. Together with her husband and their energetic two-year-old, they spend their weekends exploring new adventures as a family.
When they're not out and about, you can often find Jessica and her husband supporting local breweries and enjoying the local music scene.
Jessica's dedication to both her profession and her family exemplifies her commitment to creating a happier, healthier world for pets and their owners.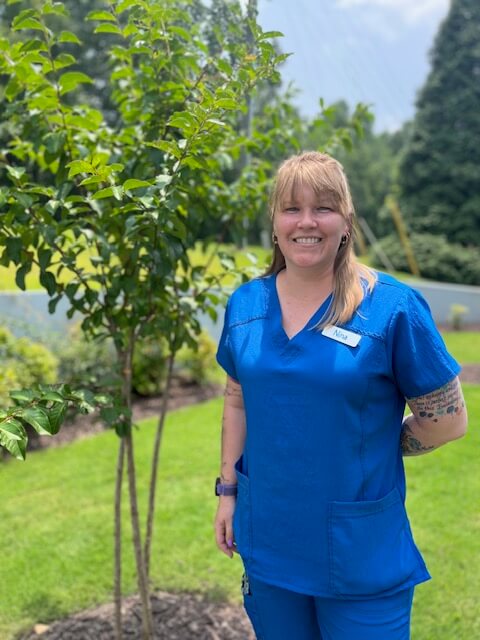 Nina
Vet Assistant
Nina grew up in St. Augustine, Florida until moving to Georgia in the early 2000s. Her mother was a veterinary technician and groomer, so loving and caring for animals is in her DNA. She studied veterinary technology assistance at Ashworth College and has worked in the field for almost 10 years. Although her passion is for all furry friends, felines tend to put an extra sparkle in her eyes. She enjoys spending time with her husband kids and many fur babies at home. She looks forward to the future and the adventures ahead.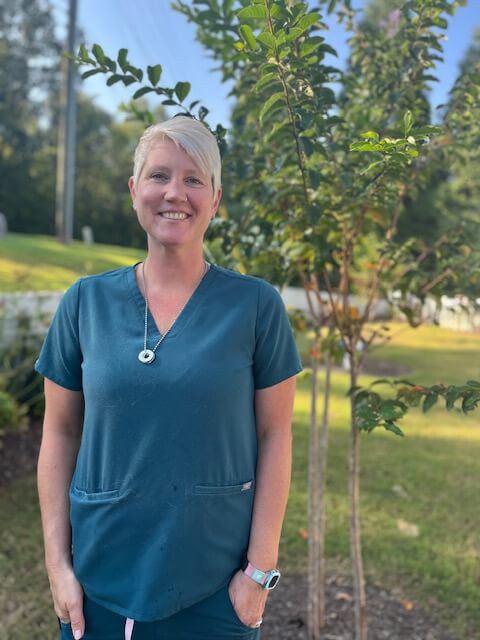 Jen
Vet Assistant
bio coming soon
Kennel Assistants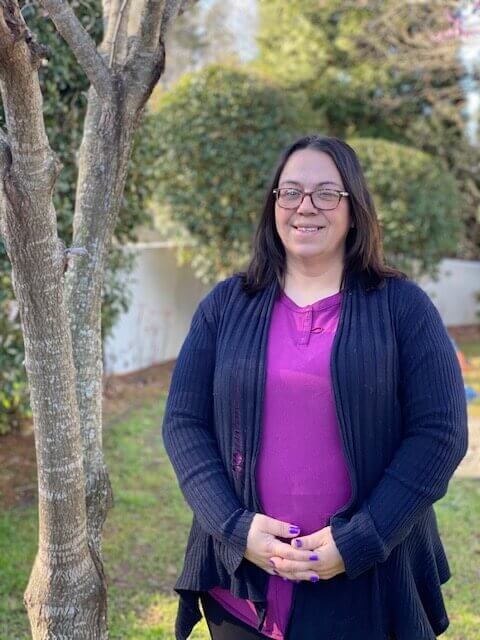 Wendy
Wendy grew up in Newnan, GA, and moved to Flowery Branch in 2004. She has always loved animals and after working on a farm, she realized she wanted to work in veterinary medicine. She hopes to have a farm of her own one day! Wendy lives in Flowery Branch with her family and four rescue dogs who are named after Star Wars characters Leia, Obi, Han and Chewy. In her free time, Wendy likes to craft and sing for nursing home residents. She loves spending time with senior citizens.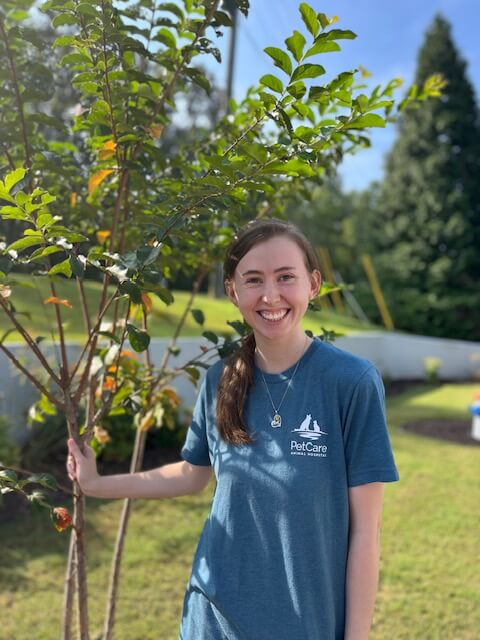 Micaiah
I have always had a love for animals and the medical field. I started off by doing my vet assistant program here and was lucky enough to be hired on as a kennel worker and a vet assistant. I live in Flowery Branch with my family, my dog and cat (a Bull Mastiff/Rottweiler mix (Rocky), and a Calico (Biscuit). I enjoy playing the piano, sewing, and doing anything art-related in my free time.